CE CERTIFIED TECHNOLOGY AND PROTECTION
TCX footwear models bearing the CE marking are considered items of Personal Protective Equipment (PPE) and their conformity is assessed by a Notified EC certification Body, in accordance with the requirements of the harmonised standard EN13634:2017. Consumers can check the product certification, thanks to a pictogram featured inside every footwear model.
This pictogram provides an indication of the level (1 or 2) achieved during the following tests:
height of upper;
impact abrasion;
impact cut test;
transverse rigidity of footwear;
To achieve certification, footwear needs to pass several compulsory laboratory tests in accordance with the harmonised standard EN13634:2017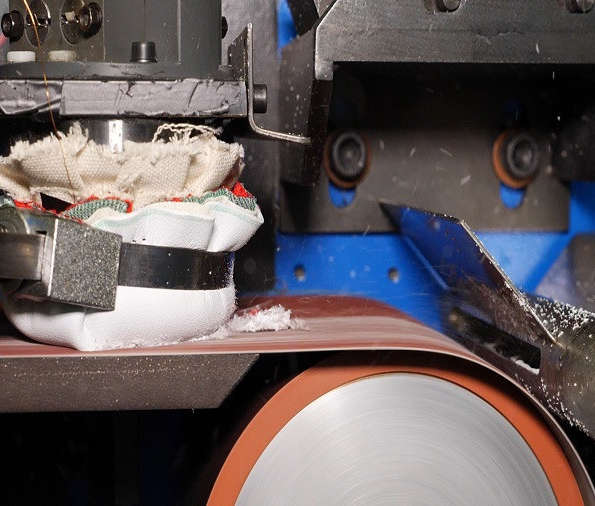 IMPACT ABRASION RESISTANCE​
This checks how many seconds it takes to abrade entirely every combination of upper+lining and possible reinforcements in the footwear model in contact with abrasive paper with a grain of 60 revolving at 8 m/s to simulate slipping on the asphalt surface.

- level 1: ≥ 5 seconds;
- level 2: ≥ 12 seconds;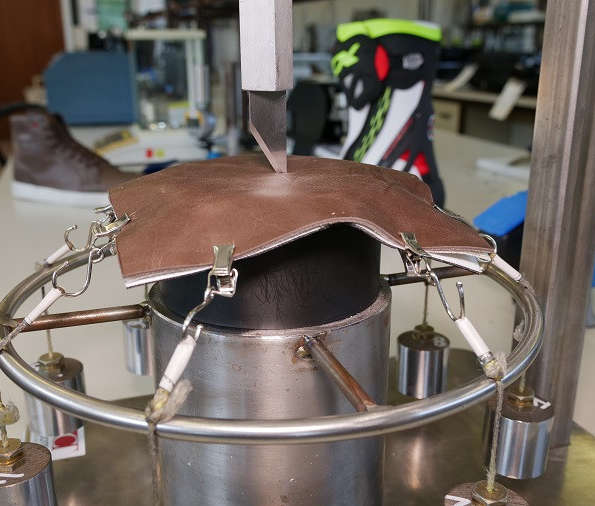 IMPACT CUT RESISTANCE​
This checks the penetration of the blade on every combination of upper+lining and possible reinforcements in the footwear model simulating the upper being cut by a sharp surface (e.g. a guardrail) with a speed of impact 2.8 m/s:

- level 1: ≤ 25 mm;
- level 2: ≤ 15 mm;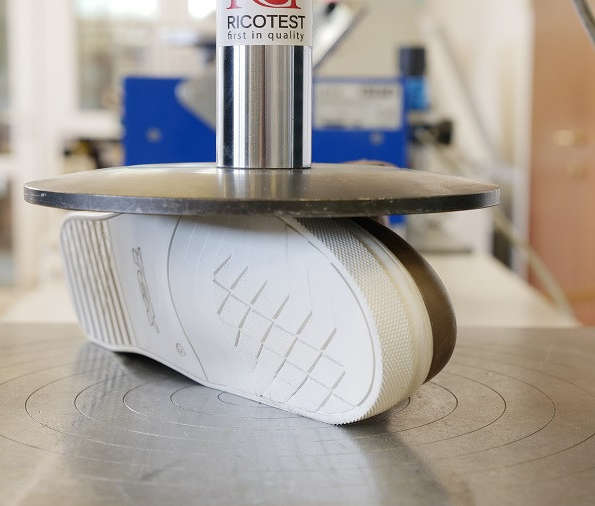 TRANSVERSE RIGIDITY OF ENTIRE FOOTWEAR:​
This checks the force that needs to be applied onto the finished footwear model to deform it by 20mm simulating a foot being crushed under the vehicle:

- level 1: ≥ 1,0 kN;
- level 2: ≥ 1,5 kN;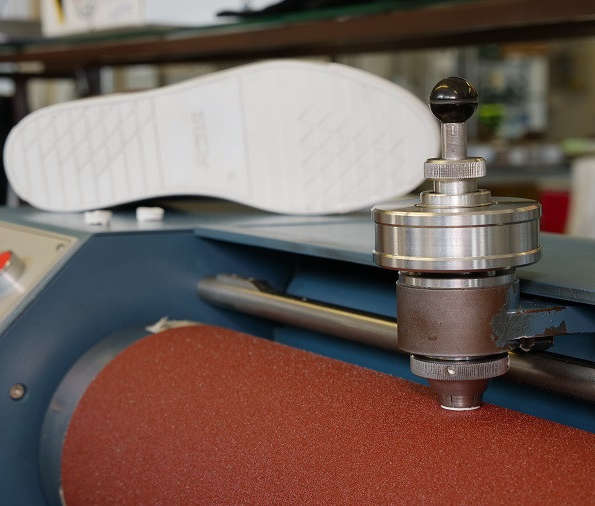 ABRASION RESISTANCE OF THE SOLE​
This checks the volume loss of the sole material in 3 mm.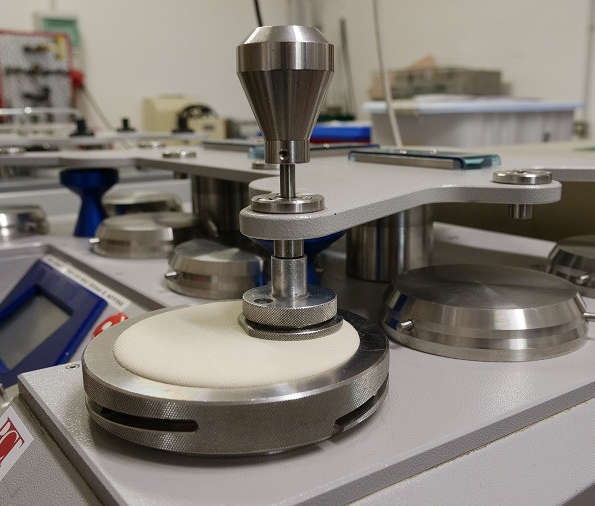 ABRASION MARTINDALE RESISTANCE OF THE LINING​
This checks the wear resistance of the lining since the test simulates the foot rubbing inside the footwear both in dry conditions (25,600 cycles - totalling approximately 8 hours) and wet conditions (12,800 cycles - totalling approximately 4 hours).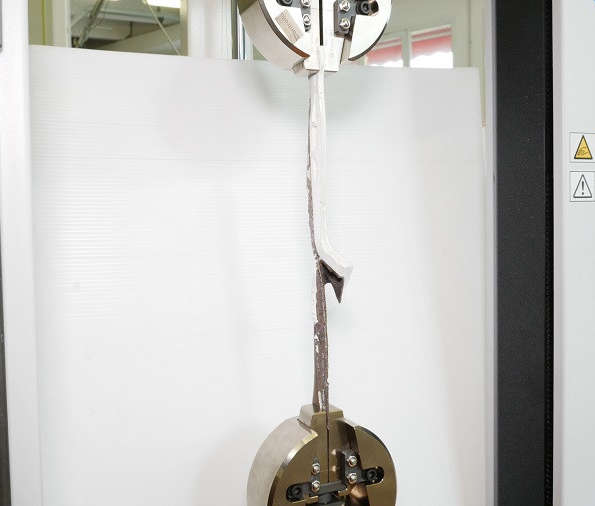 DELAMINATION OF THE SOLE FROM THE UPPER​
This checks the bonding force between the sole and the upper and is expressed in N/mm.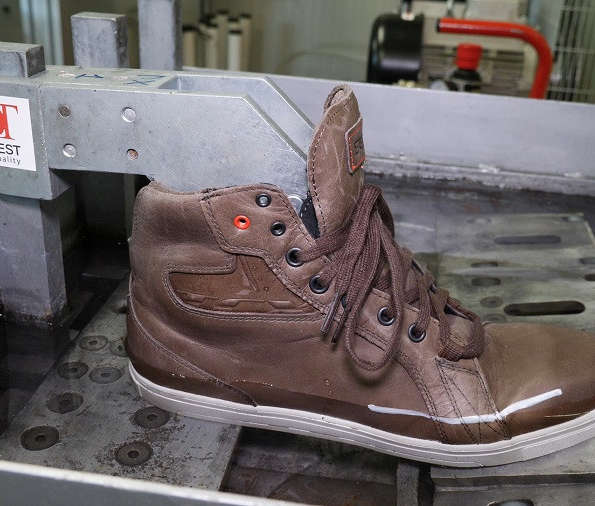 WATER PENETRATION RESISTANCE (WR)​
This checks whether the footwear remains waterproof after 80 minutes of continuous bending, immersed in a tank with a water level 2 cm above the sole/upper adhesion line.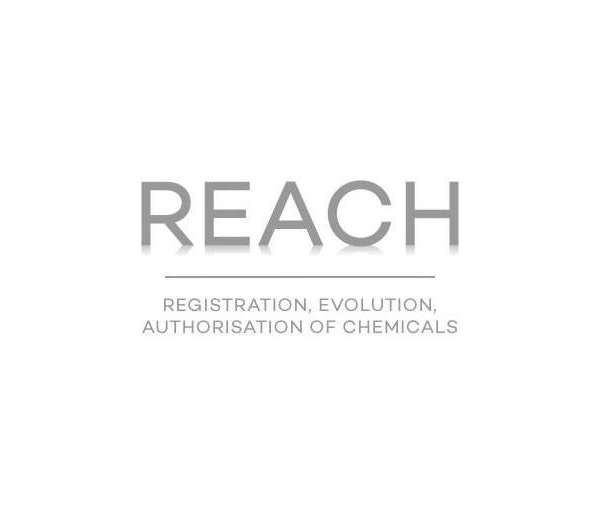 REACH REGULATION: CHEMICALLY SAFE​
The materials and components used by TCX are chemically suitable for footwear use: they do not contain/release - in normal conditions of use - substances recognised as being toxic, carcinogenic, mutagenic or in any way harmful to human health. In particular, the materials do not contain/release - beyond the legal limits/applicable regulations - the substances listed in ISO/TR 16178 category 1 (banned or in some way regulated at European level, REACH Regulation) and category 2 (with restrictions by national regulations in some countries).